LORD WITH HIM!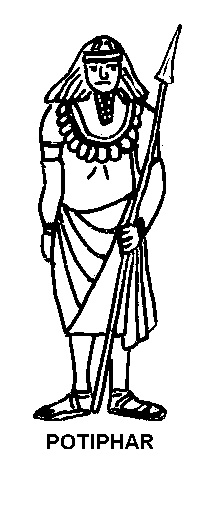 After his brothers sold him for twenty silver pieces, Joseph was taken to Egypt, where he became the slave of one of King Pharaoh's officers, a man called, POTIPHAR (pronounced potty-fur). Although it was hard for poor Joseph, being far away from his family and having no friends, there was Someone, who was always with him. Do you know who that person was? Yes of course, it was the LORD! The Bible says,
"The LORD was with Joseph and he was successful, and he lived in the house of his Egyptian master."
In the picture above click the blue button to see Joseph's face, when he remembers the LORD is with him. (Flash Player 6 is required).
Hey kids, here is an exciting thing for you and me. If we put our TRUST in the Lord Jesus as our Saviour, then no matter what happens, He is always WITH us and He will make us SUCCESSFUL! Even if we are far away from home and lonely, the LORD JESUS is always by our side, helping us. THAT'S BRILLIANT NEWS - ISN'T IT? Like Joseph we can SMILE when things get hard because we TRUST in the LORD!
Joseph was a man who worked hard for his master. We can imagine his polishing the floors and the furniture, running to the market, getting the food ready. We do hope that all of you WORK HARD, at school and do your homework well. We also hope you help in the house and keep your room tidy. Remember the LORD is with you to help you do things well!
Joseph's master, Potiphar, saw that the LORD was with Joseph, helping him to do everything well. So Potiphar put Joseph in charge of his house and trusted him with everything he owned. Isn't that amazing?
The LORD blessed Potiphar's house because of Joseph. Everything was very good in Potiphar's house and in his fields, because of Joseph. Potiphar found that Joseph was a good man to have around and he became fond of him.
"Never will I leave you; never will I forsake you. Hebrews 13:5
PRAYER
"Dear Lord Jesus, thank You that You are always with me, even when I am on my own. Thank You that You care for me and want me to do really well in life. Help me TRUST You more. Amen."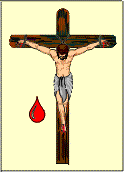 What a wonderful God Jesus is!
Questions for you to answer:-
1) Name Joseph's master? _______
2) Who was with Joseph always? _________
3) Potiphar put Joseph in C_______ of his house.
If you would like to win a PRIZE, fill out the ANSWER FORM below. Write your NAME, your AGE, your E-MAIL address and write, "Lesson 39, Lord with Him." Then answer the QUESTIONS, 1, 2 and 3. Finally, CLICK the SEND button. If your answers are all correct we will send you an award.
ANSWER FORM
Or, you can print out the sheet, colour in the picture, fill in the answers, and POST to us at the address below:-
Ray and Trixie Keilty

32 Oakfield Tower
Motherwell
ML1 1XN
Scotland
We will mark the sheet and return to you with a PRIZE. Please ask your parents' permission, and include your name, address and age. Thanks.