MAN ON MAT!
Imagine You couldn't WALK! You would have to be carried everywhere - to school; up the street; out to play. You wouldn't be able to run about and play games with your pals. Maybe you would have a wheelchair or crutches!
Well, our next Bible story is about a poor man in Jesus' day, who couldn't WALK. He was paralysed!
The Lord Jesus was teaching the people in a house in Capernaum.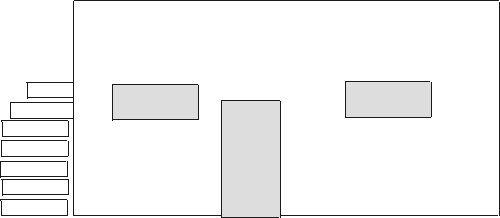 There were so many people in the house and outside too, that you couldn't get near the door. Everyone wanted to see and hear Jesus!
The poor crippled man had four friends who carried him to Jesus, hoping for a miracle, but they could not get near Him because of the crowds. Then they had an idea! They went up on to the flat roof of the house, made a hole above Jesus and let their friend down on ropes tied to his mat.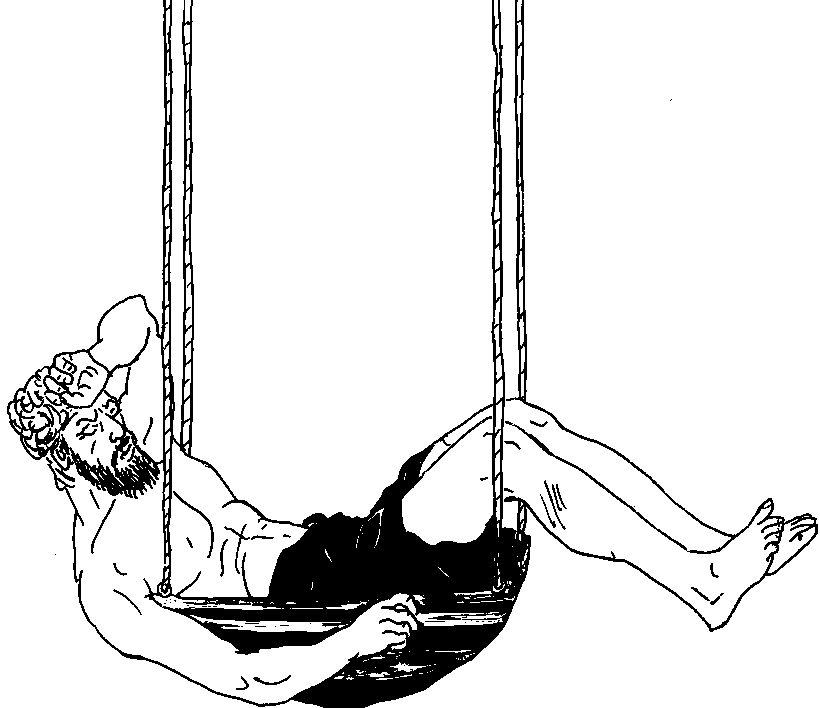 When Jesus saw the poor man He said to him, "Son, your sins are forgiven."
Hey everybody - do you know that it is VERY IMPORTANT to have your sins FORGIVEN?
It is ONLY the Lord Jesus who can FORGIVE us our sins. Do you know that? It is true!
We have ALL done BAD and WRONG things. Also we have NOT done the GOOD things we should. But the Lord Jesus still LOVES us and can FORGIVE us if we put our TRUST in HIM.
JESUS can FORGIVE us because He DIED for our sins, on the CROSS. Jesus poured out His precious BLOOD for us, there on the CROSS. Three days later He ROSE again from the dead. Now He is ALIVE for ever and ever to be our special FRIEND and our GOD.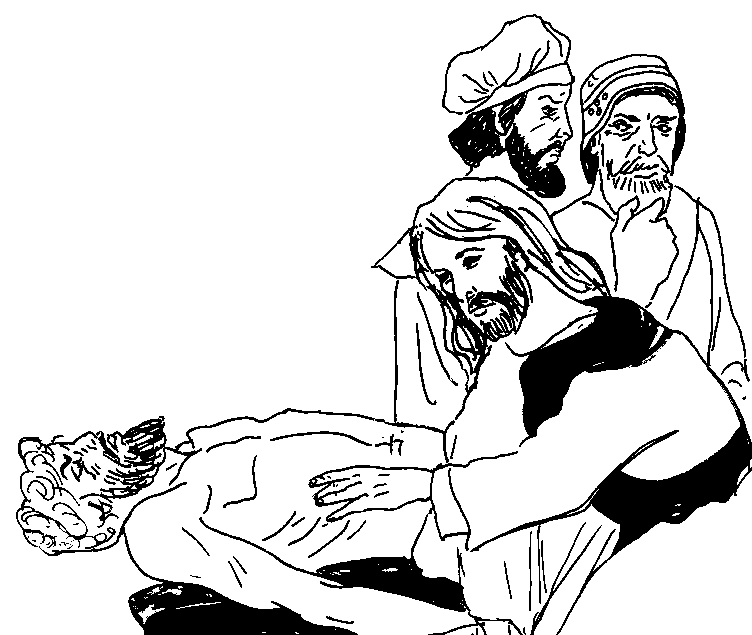 Well, after Jesus had told the crippled man that his sins were all forgiven, HE said to him, "Get up, take your mat and go home."
The people were all AMAZED to see the man who COULD NOT WALK, get up and WALK! It was a MIRACLE..
Do You know that the Lord Jesus wants to do a miracle in

Your heart right now? It is true. He wants to FORGIVE you for ALL your sins. HE can do this miracle for You right now. PRAY this prayer,
"Dear Lord Jesus, I believe You loved that poor, crippled man and that You love me too. You did a miracle for that man. You forgave his sins and made him walk. Please FORGIVE my sins, right now. Make me walk in a new way for You. Amen."
"Forgive us our sins.." MATTHEW 6 v 12
Questions for you to answer:-
1) What could the poor man not do? __________
2) How many friends carried him to Jesus? ___________
3) Jesus said to him, "Son your S______ A____ F_________."
If you would like to win a PRIZE, fill out the ANSWER FORM below. Write your NAME, your AGE, your E-MAIL address and write, "Lesson 25, Man on Mat." Then answer the QUESTIONS, 1, 2 and 3. Finally, CLICK the SEND button. If your answers are all correct we will send you an award.
ANSWER FORM