A KING IS BORN!
Everyone is talking about the Millennium - the year 2000. But did you know that the year 2000, means that it is 2000 years since JESUS' birthday? Yes, it is true! How wonderful!

Well, we are going to learn, now, about the LORD JESUS being BORN. Our title is, "A KING IS BORN," because the LORD JESUS is our KING!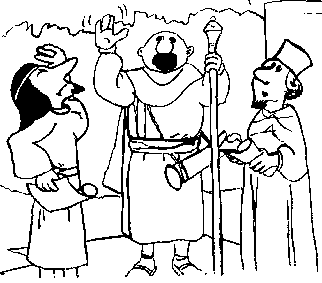 The story begins many months before JESUS was born, when some wise men, living in the East, noticed a new STAR in the sky, over their country. They were clever men, used to studying the stars at night, but they had never seen this one before. It was large and bright, and it was moving! "God is telling us that a new KING is to be born," they said. "Let us get ready to go on a journey to see this new King!"
Hey children, isn't it GREAT that these wise men wanted to see JESUS? They were happy to go on a long journey to look for JESUS. BUT WE DON'T HAVE TO GO ON A LONG JOURNEY TO FIND JESUS, DO WE? Of course not, because He is right here with us, by His Spirit. Isn't it exciting?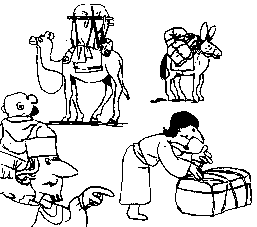 If you have ever gone away on holiday, you will know that you have to pack your case and take along your clothes and other things you will need. Well, the wise men had a lot of packing to do, because they would be away for many months, looking for KING JESUS. They would have to get their camels and donkeys ready too. Also, they would be thinking about what they could take JESUS, as a present. What do you give a KING? They were WISE to go to JESUS. We can be WISE too and go to JESUS in prayer. We can tell Him we are SORRY for our SINS. We can ASK Him to FORGIVE us. We can THANK Him for dying on the CROSS for us. We can INVITE Him into our Hearts.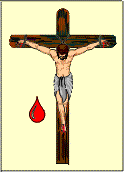 PRAYER
"Dear Lord Jesus, help me to be WISE today and go to YOU. I am SORRY for my SINS. Please FORGIVE me. THANK YOU for dying for me on the CROSS. Please COME into my HEART and LIVE in me for ever. Amen."
Questions for you to answer:-
1) Where did the wise men live? ___________
2) What did the wise men notice? ______________
3) They were wise to go to ________________
If you would like to win a PRIZE, fill out the ANSWER FORM below. Write your NAME, your AGE, your E-MAIL address and write, "Lesson 7, The journey." Then answer the QUESTIONS, 1, 2 and 3. Finally, CLICK the SEND button. If your answers are all correct we will send you an award.
ANSWER FORM
Or, you can print out the sheet, colour in the picture, fill in the answers, and POST to us at the address below:-
Ray and Trixie Keilty

32 Oakfield Tower
Motherwell
ML1 1XN
Scotland
We will mark the sheet and return to you with a PRIZE. Please ask your parents' permission, and include your name, address and age. Thanks.