WAVES OBEY HIM!
Hi children! In Israel there is a big Lake, called the Sea of Galilee. Mostly it is very beautiful, sunny and calm. But sometimes, the wind suddenly begins to blow wildly and a storm arises!
The Lord Jesus knew the Lake very well. He often would teach the people by the shore. His best friends were fishermen; Peter and Andrew, James and John. Sometimes, Jesus sat in their boat, a little way out from the shore and taught the crowds on the beach.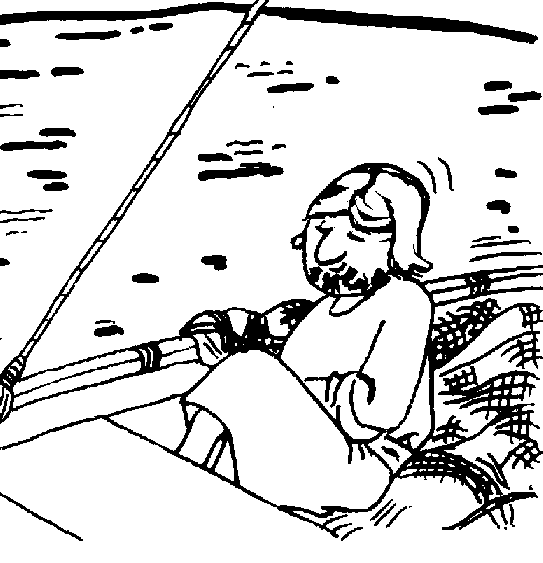 One evening, after a busy day of teaching, Jesus said to his friends, "Let's sail over, to the other side of the Lake." So they left the crowds behind and set off in the fishing boat. The water was calm and Jesus, being very tired, leaned back on a cushion and was soon fast asleep.
As He slept, the wind began to get up. Harder and harder it blew, until it was really howling! The waves rose and the little ship began to roll and toss. Up and down, up and down! As the storm grew worse the waves began to break over the sides, flooding the boat with water, so that it was nearly swamped!
The disciples were terrified. They shook Jesus awake saying, "Teacher, don't you care if we drown?"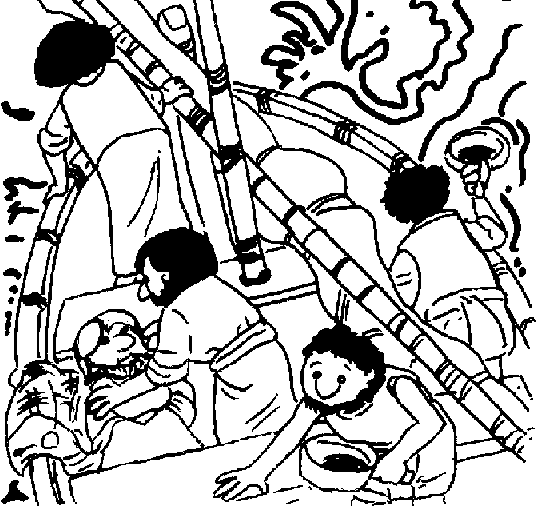 Well children, you and I know that the Lord Jesus ALWAYS cares. We can TRUST Him to HELP us whenever things go WRONG!
The LORD got up. He didn't seem to mind the weather. He spoke to the wind and told it to calm down. Then He ordered the sea, "Quiet! Be still!"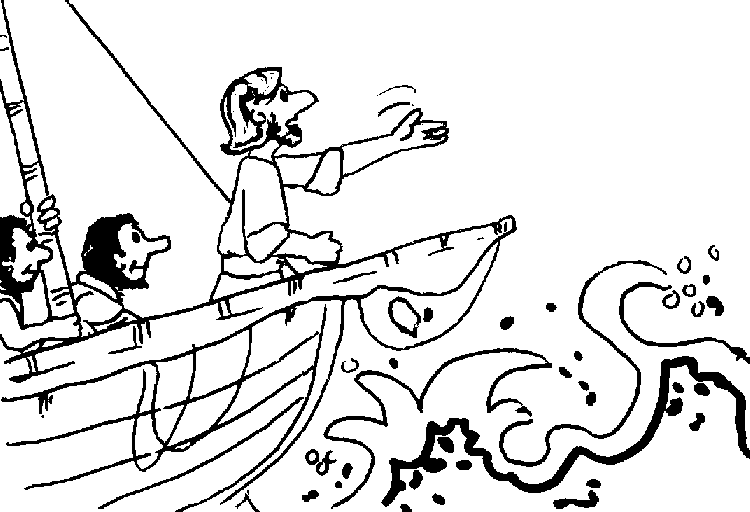 Straight away the wind died down and it was completely calm. The waves lapped gently round the boat. The Lake was once more at peace.
Jesus said to His friends, "Why are you so afraid? Do you still have no faith?"
They were terrified and said to one another, "Who is this man? Even the wind and waves obey Him!"
Well kids, we know who He is, don't we? Yes of course we do; He is GOD and LORD!
What a wonderful God Jesus is!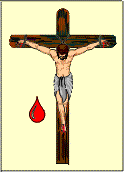 PRAYER
"Dear Lord Jesus, You are the GOD who made the Earth and the sea. I TRUST in YOU. I know YOU will care for me, always. Amen."
"He cares for you..." 1st PETER 5 v 7.
Questions for you to answer:-
1) What was the name of the Lake? ___________
2) What did Jesus lean on to sleep? ____________
3) What did Jesus say to the sea? ____________________
If you would like to win a PRIZE, fill out the ANSWER FORM below. Write your NAME, your AGE, your E-MAIL address and write, "Lesson 30, Waves obey Him." Then answer the QUESTIONS, 1, 2 and 3. Finally, CLICK the SEND button. If your answers are all correct we will send you an award.
ANSWER FORM