HE IS CURED!
Namaan went with his horses and chariots and stopped at the door of Elisha's house. Elisha sent his servant out to say to Namaan, "Go and wash yourself seven times in the River Jordan and your skin will be perfect and the disease gone."
But Namaan lost his temper and didn't want to wash in the dirty old Jordan river.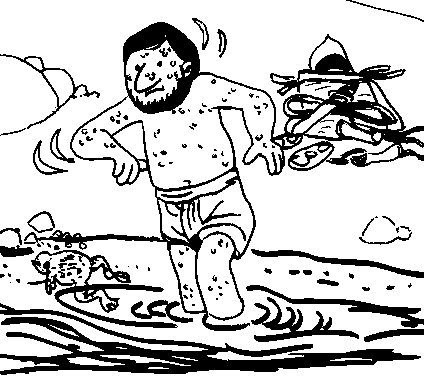 But some of Namaan's servants hurried up to him. "If the holy man of God had asked you to do something hard and brave, wouldn't you have done it?" they said. "So why not this simple wash and be clean?"
So he did it. He went down to the River Jordan and ducked under seven times.
Let us count as Namaan ducks under the water.. ONE.. TWO.. THREE.. FOUR.. FIVE.. SIX.. SEVEN.. oops there is a wee frog on his head.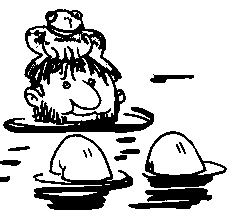 We are sure you know what happened as Namaan obeyed the orders of the holy man, ELISHA. Yes, his skin was healed; it was like the skin of a little baby. He was as good as new. Look at him dancing for joy. He was so happy. Isn't God good children?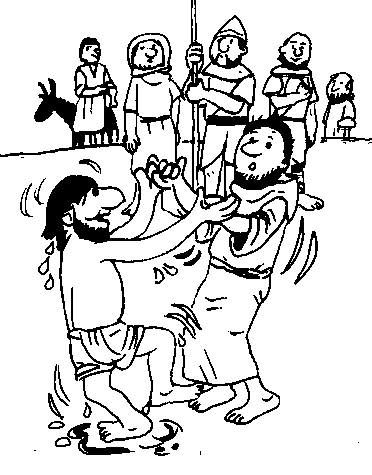 Then Namaan went back to the house of the PROPHET and said, "I believe in Your God. He is the true God, the God of Israel." And we know children that this God is our God, the Lord Jesus Christ. Believe in Jesus today!
"He who believes has everlasting life" JOHN 6 v 47.
PRAYER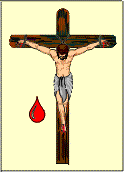 "Dear Lord Jesus, You are the true God, the God who healed Namaan. You are the God who died for my sins on the Cross. You have washed my sins away, in Your blood. I believe in You. Come and live in my heart forever. Amen."
What a wonderful God Jesus is!
Questions for you to answer:-
1) How many times did Namaan duck under the water? ___________
2) Who was dancing for joy? ________
3) Name the God who healed Namaan J_______
If you would like to win a PRIZE, fill out the ANSWER FORM below. Write your NAME, your AGE, your E-MAIL address and write, "Lesson 49, He is Cured." Then answer the QUESTIONS, 1, 2 and 3. Finally, CLICK the SEND button. If your answers are all correct we will send you an award.
ANSWER FORM
Or, you can print out the sheet, colour in the picture, fill in the answers, and POST to us at the address below:-
Ray and Trixie Keilty

32 Oakfield Tower
Motherwell
ML1 1XN
Scotland
We will mark the sheet and return to you with a PRIZE. Please ask your parents' permission, and include your name, address and age. Thanks.