NO CURE FOUND!
You will remember that Namaan was a very brave soldier, but he had leprosy. His wife had a little maid, who told about the prophet in Israel, who could cure leprosy. Namaan and his wife were pleased to hear this good news from their little slave girl.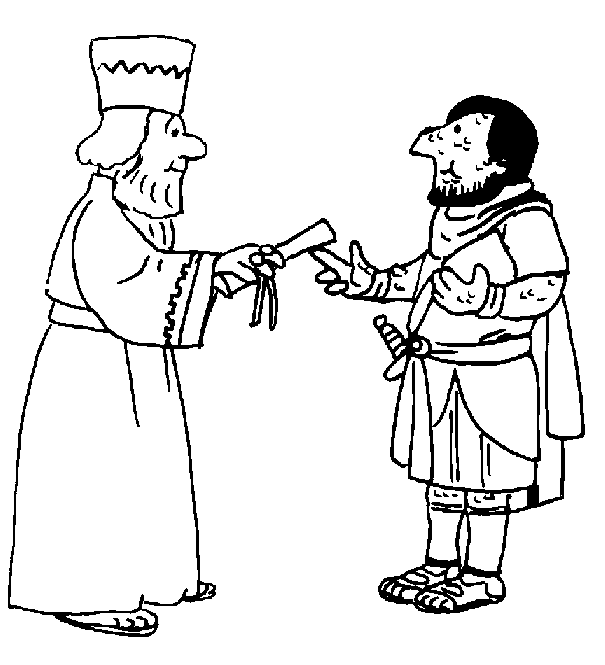 Namaan went and told his Master, the King.
"By all means go," the King of Aram replied. "I will give you a letter for the King of Israel."
So Namaan and his men set out on the journey to go to Israel. They took much gold and silver with them.
When they arrived in Israel they handed the letter to the King of Israel. The letter said, "This is my servant, Namaan. I have sent him to you so that you may cure him of his leprosy."
The King of Israel was shocked, "Am I God? How can I cure leprosy? That King of Aram wants to pick a fight!" he cried.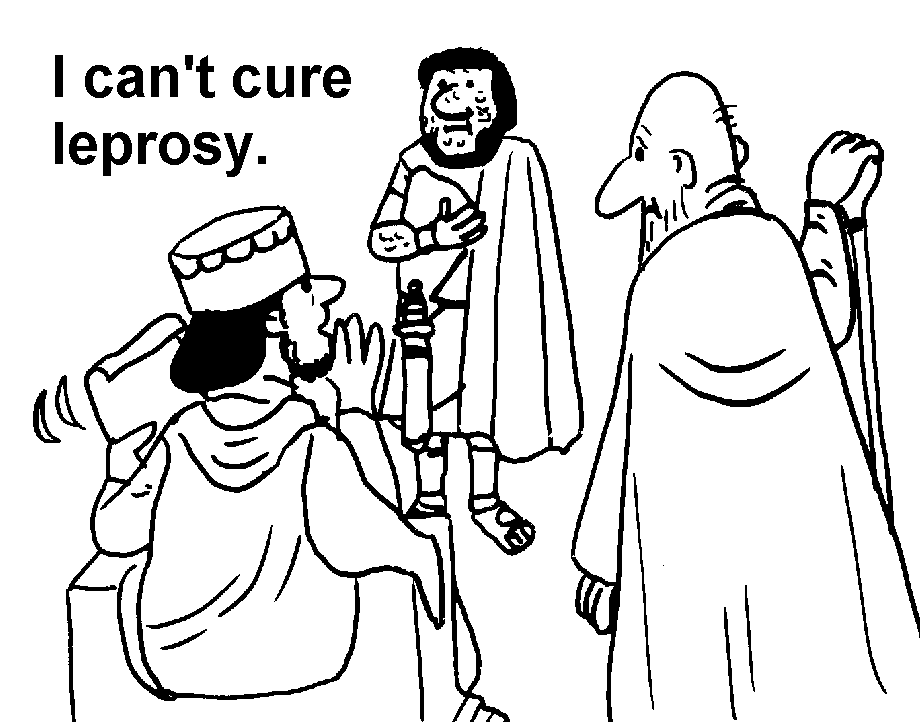 You see, children, Namaan had gone to the wrong person to be healed. Who should Namaan have gone to see? Yes, of course, the prophet of God, whose name was ELISHA. There was only one person, who could do the miracle of healing Namaan and that was ELISHA.
Also there is only ONE person, you and I can go to, to have our sins forgiven. Do you know His name? It begins with a 'J' .... Yes, of course it is our LORD JESUS.
"Salvation is found in no-one else.." ACTS 4 v 12.
PRAYER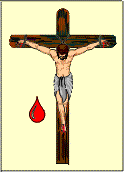 "Dear Lord Jesus, may I never forget that You are the only person I can go to, to have my sins forgiven. No other person and no church or religion can forgive my sins. Lord Jesus, You are all I need. Thank You for dying on the cross for me. Amen.
What a wonderful God Jesus is!
Questions for you to answer:-
1) What did the King of Aram give to Namaan? ___________
2) Who did Namaan go to in Israel? ________
3) Who is the only person we can go to for forgiveness? _______
If you would like to win a PRIZE, fill out the ANSWER FORM below. Write your NAME, your AGE, your E-MAIL address and write, "Lesson 47, No cure Found." Then answer the QUESTIONS, 1, 2 and 3. Finally, CLICK the SEND button. If your answers are all correct we will send you an award.
ANSWER FORM
Or, you can print out the sheet, colour in the picture, fill in the answers, and POST to us at the address below:-
Ray and Trixie Keilty

32 Oakfield Tower
Motherwell
ML1 1XN
Scotland
We will mark the sheet and return to you with a PRIZE. Please ask your parents' permission, and include your name, address and age. Thanks.