PRAY EVERY DAY!
Hello children! Today our story is about an important man in the Bible called Daniel. Daniel lived long ago in the country of Babylon. He had a very good job. He worked for the King, whose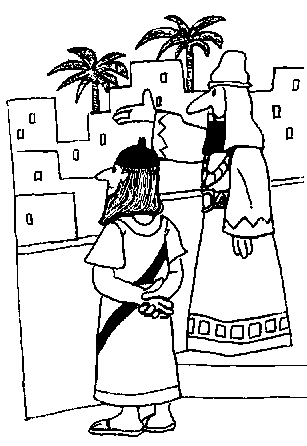 name was Darius. The King liked Daniel a lot and planned to put him in charge of the whole Kingdom, because he was such a wise and good worker. Daniel loved his work, but more than anything else He loved the LORD and was a great man of PRAYER.
THREE times, every day Daniel got down on his knees by his opened window and PRAYED to the LORD God, thanking Him for everything. Well children, it is a GOOD thing to PRAY and to THANK God! We can be sure that Daniel thanked God for his house, for his friends and for his work. He would ask the LORD'S help to be a good worker for the King.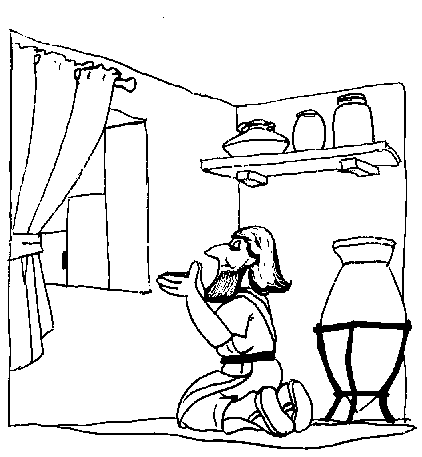 Well, you and I can also THANK God for our home, our family, our friends and our school. We can ask God's help to be good workers at home and at school. We can learn to put our things away and keep our rooms tidy. Is your room tidy right now? We can do our homework well. God
will help us, if we ask Him. We can be like Daniel and PRAY every day. God will do amazing things for us. Try it and see!
Daniel was a Jew, who PRAYED to the LORD, the One true God, who made Heaven and Earth. But the people of Babylon did not know the LORD and they worshipped idols and statues they had made. They also prayed to the King. Daniel refused to worship these idols. He PRAYED to the LORD God alone.
Today we worship and PRAY to the LORD God of Daniel and to His SON, our Lord Jesus Christ, who died for our sins on the CROSS.
What a wonderful God Jesus is!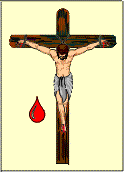 PRAYER
"Dear Lord Jesus, You are the God who made Heaven and Earth. Thank You for my family, my friends and my school. Help me to be a good worker at home and at school. Amen."
" Pray continually..." 1 THESSALONIANS 5:17
Questions for you to answer:-
1) How often did Daniel PRAY? ___________
2) Who did Daniel work for? _____________
3) What did the people worship?_____________
If you would like to win a PRIZE, fill out the ANSWER FORM below. Write your NAME, your AGE, your E-MAIL address and write, "Lesson 33, Pray every Day." Then answer the QUESTIONS, 1, 2 and 3. Finally, CLICK the SEND button. If your answers are all correct we will send you an award.
ANSWER FORM
Or, you can print out the sheet, colour in the picture, fill in the answers, and POST to us at the address below:-
Ray and Trixie Keilty

32 Oakfield Tower
Motherwell
ML1 1XN
Scotland
We will mark the sheet and return to you with a PRIZE. Please ask your parents' permission, and include your name, address and age. Thanks.